Rhonda Durham, LMT, Quantum Alchemist Natural Health Researcher and Holistic Educator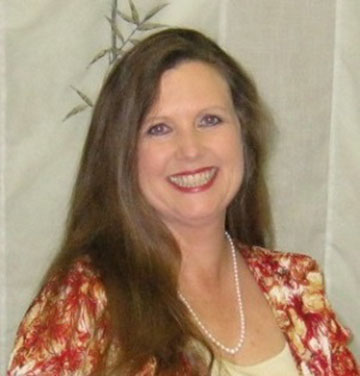 I'm Rhonda Durham. Coming from over 7 generations of "healers," I was raised using the power of touch and intention ~ learning therapeutic healing arts from childhood. For over 25 years I've studied and practiced a wide variety of natural modalities with keen attention to the integration of body, mind, and spiritual practices. My gentle demeanor puts you at ease with my intuitive Quantum Blu touch.
My passion for evolving the science of healing arts is infinitely enmeshed in discovering the potential of our own consciousness and connection with others. I provide safe and nurturing support for your conscious choices in achieving radiant health and well-being with personal coaching for clients seeking natural solutions and holistic lifestyles. Using the principles of quantum mechanics, you'll learn to harness the power of your mind to create your reality. Encouraging expression of our ultimate human potential enhances our inner connections and realizations of our unique global impact and conscious awareness of our living world and multiverse.
Some of my certification and training includes: Swedish, Esalen Style, Trigger Point, Deep Tissue, Thai Yoga Massage, Foot & Hand Massage, Reiki, Jin Shin Jyutsu, Reflexology, Therapeutic Touch, Chinese Meridian, CranioSacral, Blue Body®, Twilight®, CoreStar®, Reiki, Kinesiology, Micro-current Point Stimulation (MPS), and Neuromyofascial Pain Management, Iridology, Master Herbalist, Lifestyle Consulting and more.
In 1988, my journey led me to study reflexology, the chakra system and quantum mechanics, expanding my work with energy fields, essential oils, color, and natural elements. In 1993 I opened a retail herb shoppe where I consulted with clients on a wide variety of chronic and acute health issues. Those who applied suggestions for lifestyle changes such as diet, supplements, exercise, and spiritual practices were very successful. I developed over 65 successful herbal formulas, drawing from Ayurveda, Chinese, Native American and other traditions.
Committed to living a life of service with impeccable integrity, I was Ordained as a Minister by the Universal Life Church in 2000.
In November 2001, I gained certification from CoreStar after completing the advanced curricula. My passion fully ignited to discover the ultimate human potential and I enrolled in massage school. In September 2002, I achieved certification for micro-current point stimulation (MPS, formerly ETPS) utilizing acupuncture points integrated with manual therapies for neuromyofascial pain management.
In March 2004, I completed the 500 hour program at Massage Therapy Training Institute (Wellspring School of Allied Health) where I studied various styles of massage including Esalen, Thai Yoga, Deep Tissue and Trigger Point with complimentary energy therapies including CranioSacral, Reiki, and Chinese Meridians. There I gained a fuller understanding of human anatomy and physiology to integrate my bodywork and energy therapies.
My purpose in life is to be of service and my passion is for creating radiant health that unfolds our latent potential to connect with spirit and our living world. We each have our own unique gifts to develop and share. It's important for this evolutionary and dynamic world to live and thrive. I continually study and train in a variety of disciplines. Brilliant mentors open my mind and expand my awareness of our innate holistic mechanisms and I'm grateful for their continuing patience and camaraderie.
In Gratitude,
~~ Rhonda
MO License # 2002030977